Learn About Our Innovative Patent-Pending Designs
ION Gaiter

Greater than 95% filtration efficiency. Alternative to surgical face masks using 3 layers of easily breathable ionic fabrics. Comfortable, re...

$29.95

ION Wrap

Performs identical to ION Gaiter. Rather than pulling over head, wrap around the neck and close loose ends with VELCRO®. Avoids hair, jewelry...

$29.95

ION Scarf

Fashionable scarf design with a more casual fit giving a typical filtration efficiency of 70 to 90% through 3 layers of sheer light-weight io...

$29.95
See How Ion Capture Works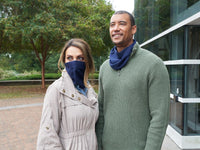 Breathable, reusable, easy fit face coverings.
USA owned, developed & quality controlled.
Reusable

Washable products = lower cost than disposable masks

Ion Capture Filtration

Breathable fabrics provide comfort and superior filtration

Independently Tested

Passes ASTM F3502-21 for particle filtration, breathability and skin sensitivity

USA Owned and Operated

Sewing - Made in China

Final manufacturing, QC and packaging in USA
Common Myths About Face Filtering Devices
When to Wear to Best Protect Yourself and Others!
It is a good idea to wear a face covering when in congested indoor areas like public transportation, when you are ill or when the outside air quality is poor due to dust, smoke, pollen, etc.
While we cannot wear even more comfortable face covering designs all the time, anything we can do to reduce the time of exposure and resultant dosage of the airborne agent can reduce the likelihood of getting disease and its severity. This logic applies not only to airborne infectious disease, but to environmental and industrial hazards.
Find out more by reading our FAQ on when and where to wear face coverings.
Learn how our next generation technology evolved
Our Story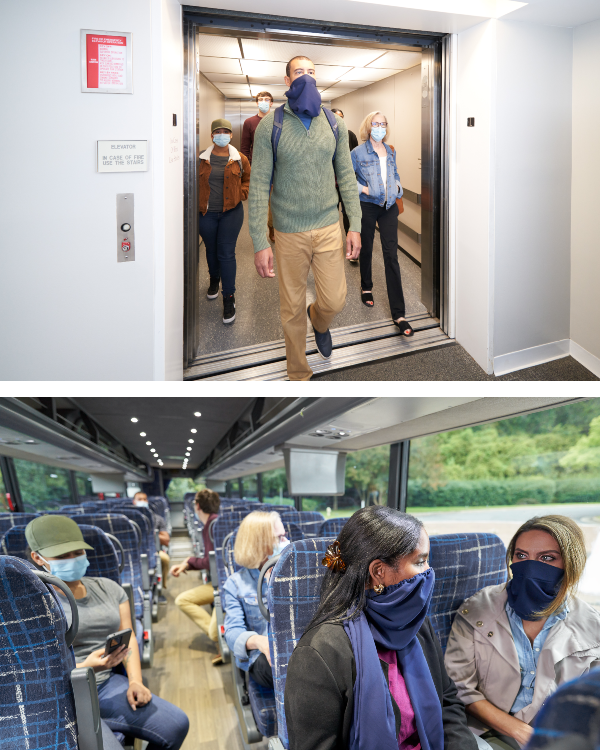 Quality Controlled following cGMP and ISO Guidelines

Sterility maintained at Final
Manufacturing and Packaging in USA