Fashionable Scarf Using Ion Capture Technology Filtration, Comfort, and Breathability Superior To Cloth and Surgical Face Masks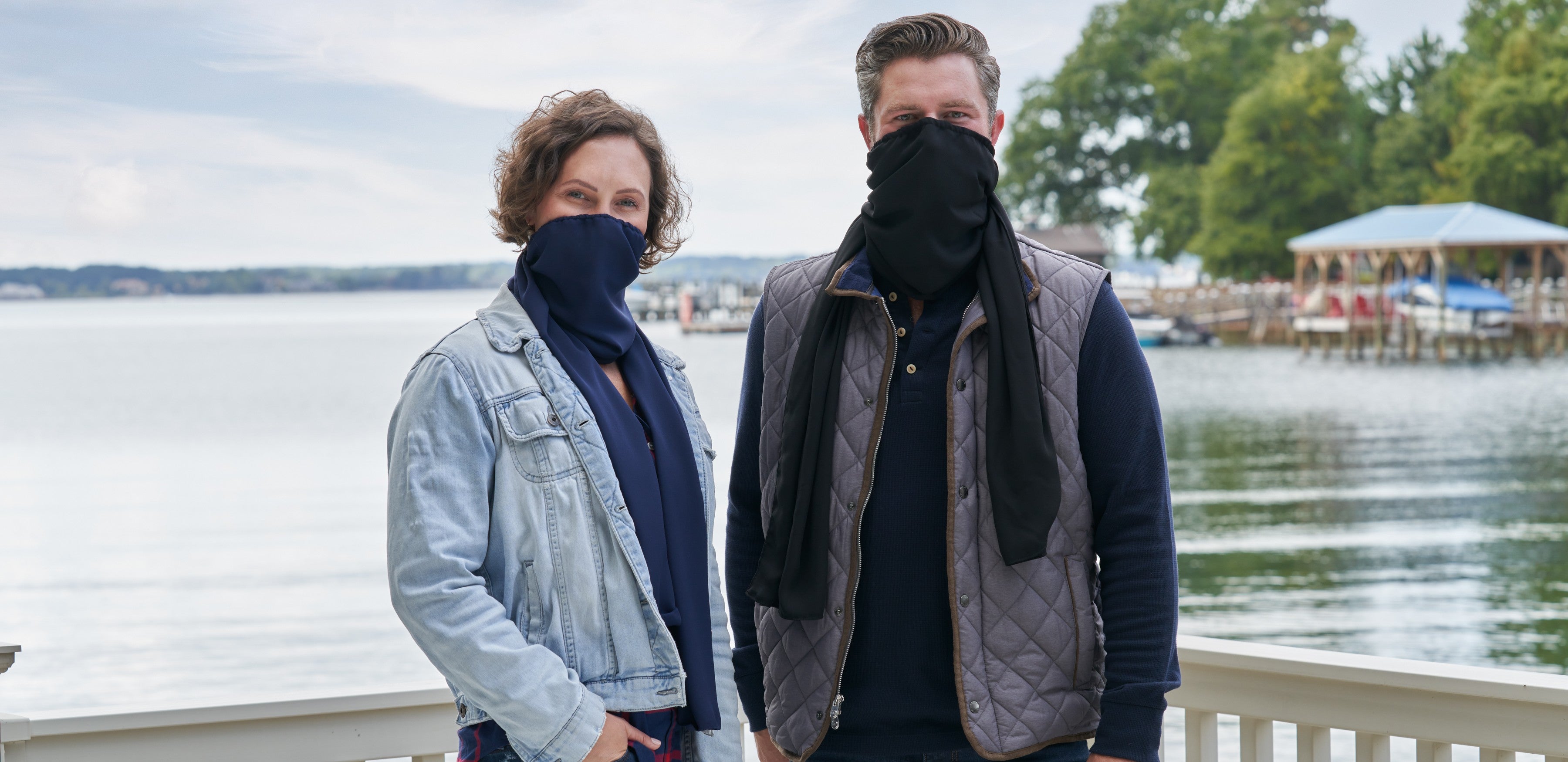 Machine Washable

Use as a durable fashion accessory

Ion Capture Filtration

Breathable fabrics provide comfort and superior filtration

Independently Tested

Passes ASTM F3502-21 for particle filtration, breathability and skin sensitivity

USA Owned & Operated

Sewing - Made in China

Final manufacturing, QC and packaging in USA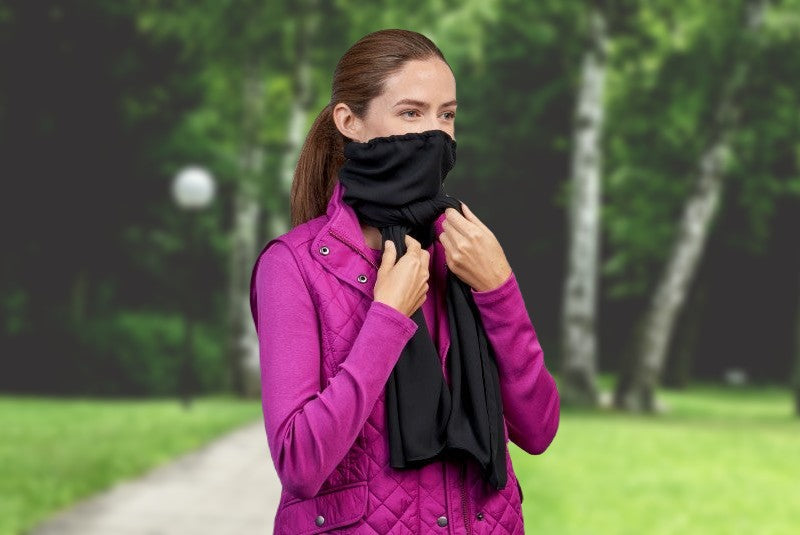 Comfortable & Casual Fit
When not needed for filtering protection, wear as you would any fashion accessory or heat retaining scarf. Can be worn as a balaclava or hijab.
In congested public areas, simply pull the scarf up over the nose for filtration efficiency superior to a surgical mask.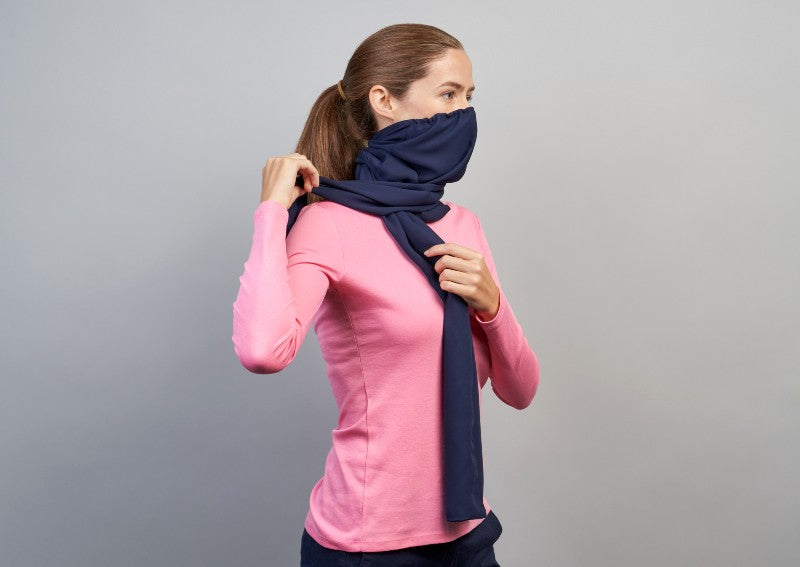 Soft And Non-Irritating
The scarf is made from natural environmentally sustainable fabrics. Soft to the touch and gentle on the skin. Our fabrics have been independently tested by ASTM methods following FDA guidelines and showed no skin irritation or allergic reactions.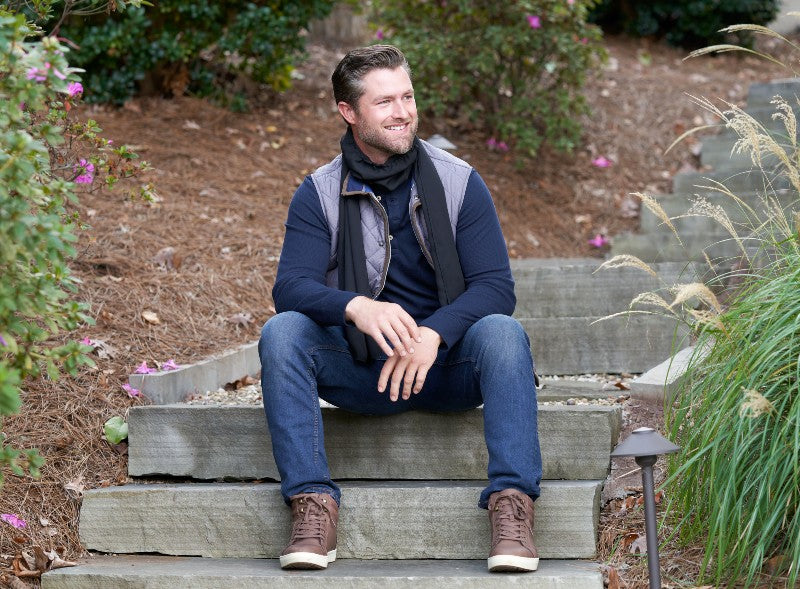 Always Available When Needed
Wear casually and stylishly around the neck and simply pull up over the nose when needed.